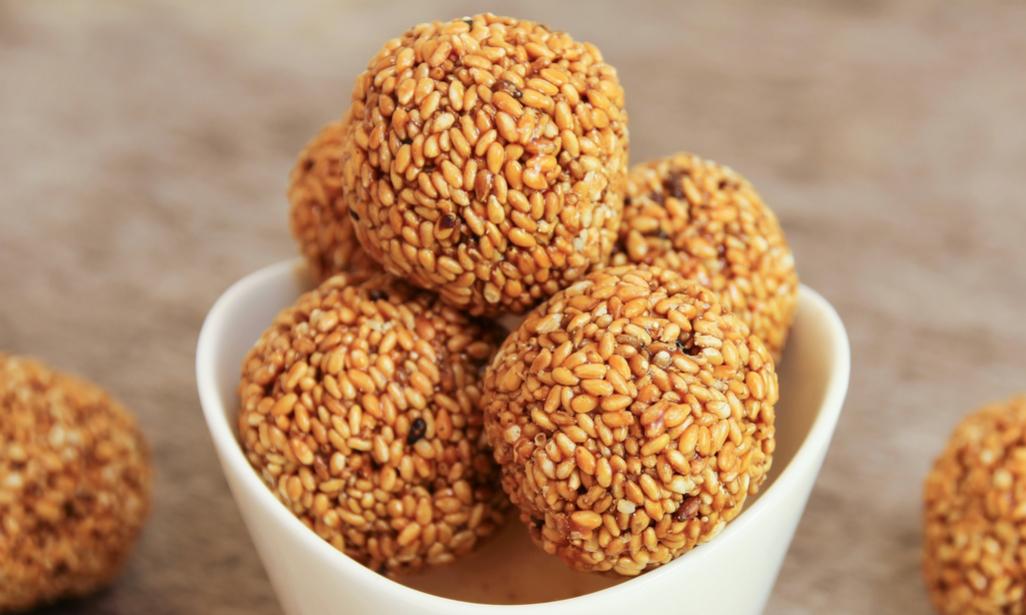 Sesame Seed Balls
Preparation Method
Soak rice and drain it completely.
Pound it.
Powder the jaggery.
Mix the sesame seed with the rice flour.
Heat three teaspoon of water.
When it starts to boil, add the powdered jaggery.
Pour this to the rice flour and mix to a thick dough.
Allow it to cool.
Take a small amount of the dough and roll into balls.
Heat a deep frying pan with Idhayam Sesame Oil, when it become hot, deep fry the sesame seed balls.
Be careful while frying sesame seed balls.
Cracks appear while frying, that is the exact consistency.
Choose Your Favorite Festival Recipes