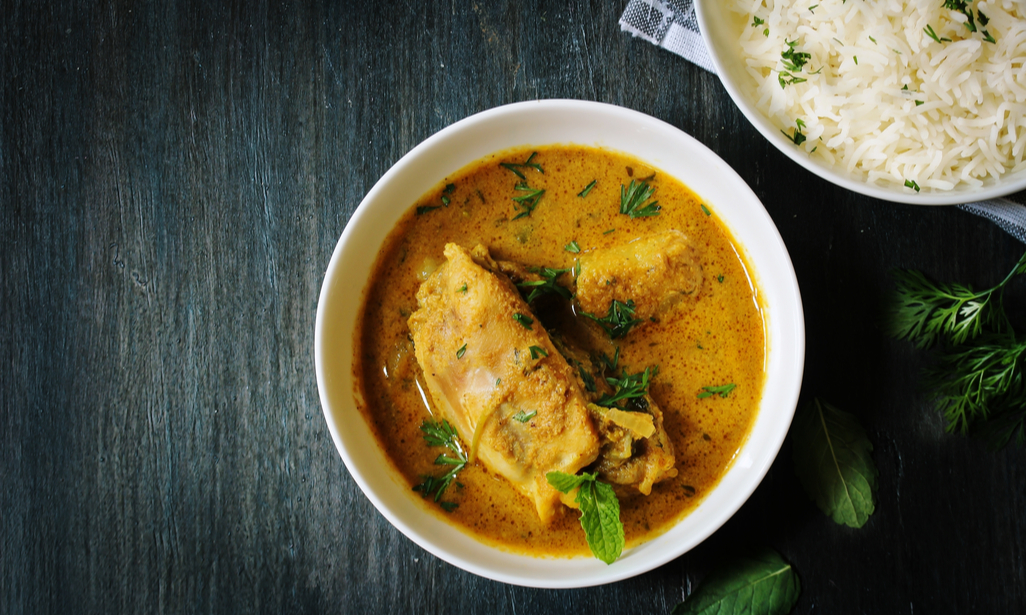 Duck Gravy
Preparation Method
Marinate the duck with turmeric powder.
Heat a pan with two teaspoon of Idhayam Sesame Oil.
When it becomes hot, add red chilli,coriander seed, cumin seed and fry.
Grind the roasted spices with shallots and pepper corns.
Dice the onions finely.
Extract the coconut.
Grate the coconut and extract the milk.
Heat a heavy bottomed pan with the rest of the oil.
Saute onions till translucent.
Add the ground masala, turmeric powder, chilli powder,salt and fry till the oil separates from the gravy.
Flip the duck and fry for five minutes.
Pour the coconut extract and allow it to boil.
When the duck is done and the gravy thickens, remove from fire and serve hot.
You Might Also Like
Choose Your Favorite Diwali Recipes