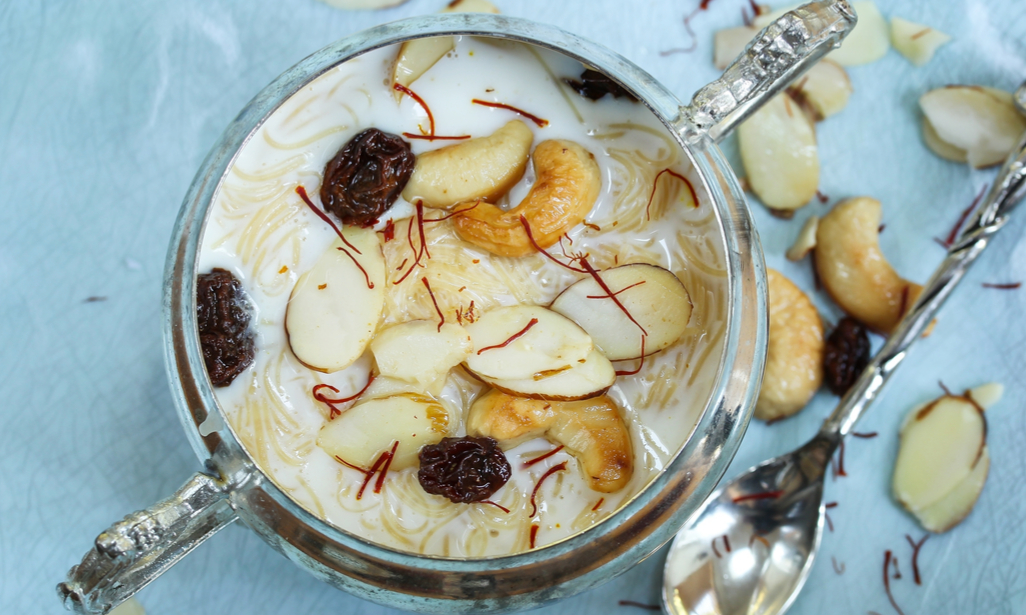 Semiya Payasam
Preparation Method
Boil 200 ml of water and milk.
Add the semiya and stir well.
Heat a mini pan with a tablespoon of ghee.
Roast the cashew nuts and raisins and let it pop.
When the semiya is done, add the sugar and mix.
To this add the roasted cashew nuts, raisins and cardamom powder.
Stir and serve hot.
Choose Your Favorite Diwali Recipes