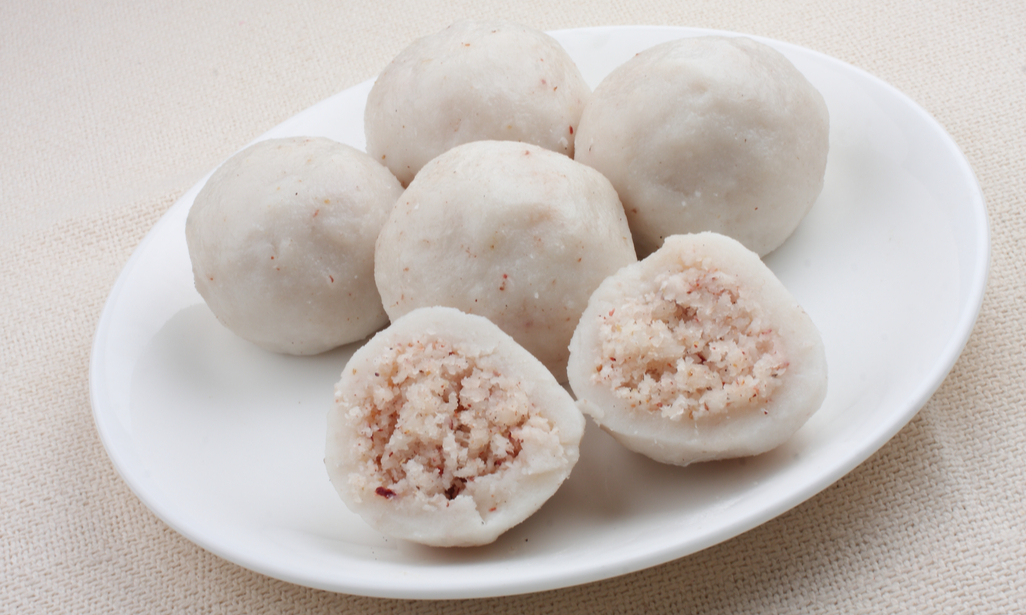 Stuffed Kozhukkattai
Preparation Method
Soak the rice. Drain water completely and pound it.
Grate the coconut.
Mix together grated coconut, required amount of sugar and keep aside.
Mix rice flour, salt, boiling water and knead it to a smooth dough.
Make small balls out of the dough and pat it to circles with the tip of your finger.
Place a tablespoon of grated coconut - sugar mixture in the centre of the circle.
Fold  to a half circles till the edges meet together.
Stick the edges of the kozhukkattai.
Make such kozhukkattais with rest of the dough.
Boil required amount of water in a steamer.
Arrange the kozhukkattai's on a idli plate and steam it.
Remove from fire and serve.
Choose Your Favorite Festival Recipes