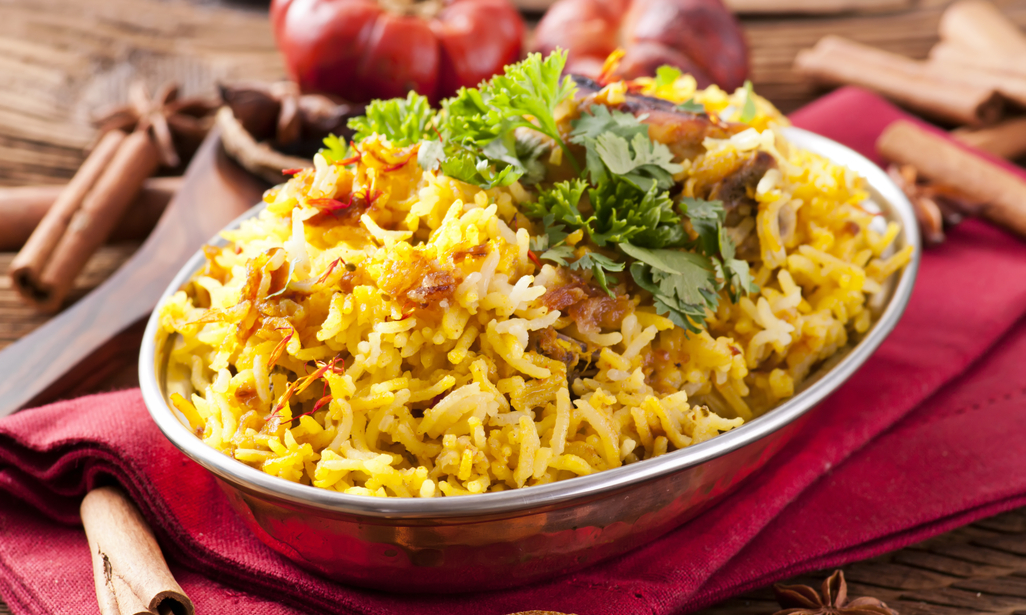 Diwali Special Mutton Biryani
Preparation Method
Pressure cook the mutton with salt and turmeric powder.
Reserve the mutton stock.
Chop the tomatoes and onions lengthwise finely.
Slit the green chillies.
Grate the coconut.
Grind two tablespoon of the grated coconut along with poppy seed.
Extract 400 ml of milk from rest of the coconut and keep aside.
Heat a heavy bottomed pan with ghee.
Temper cinnamon, fennel, clove, cardamom,mint leaves, coriander leaves and stir well.
To this add ground ginger garlic paste.
Add the cooked mutton, ground coconut paste, curd  and fry well for five minutes.
Pour the mutton stock, coconut milk and water consists of 800 ml together.
Add salt, turmeric powder, chilli powder and allow it to boil.
Add rice, stir well and close with a lid.
Simmer to a low flame and let it boil for fifteen minutes.
Choose Your Favorite Diwali Recipes