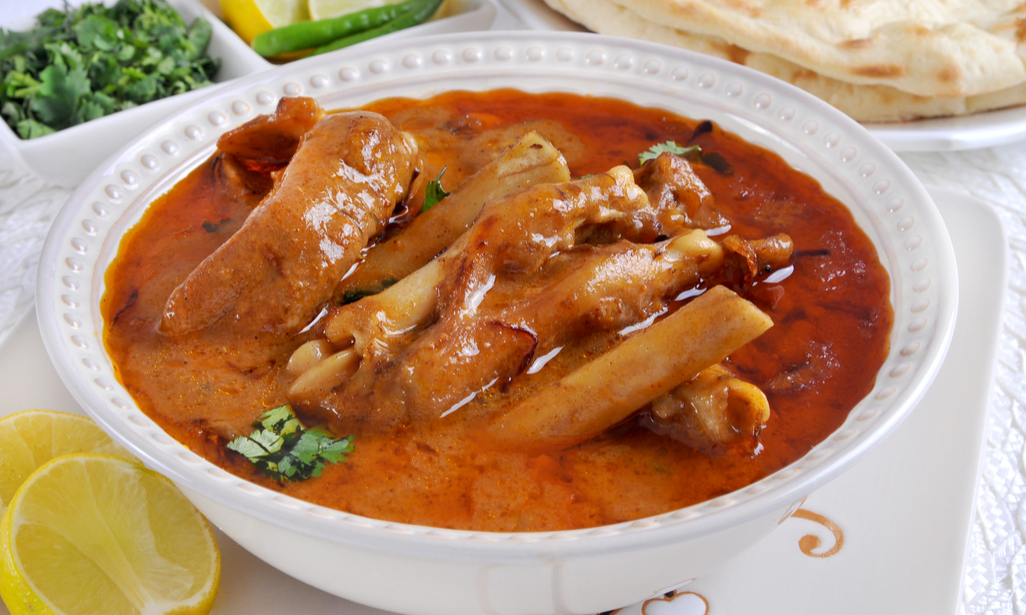 Paya
Preparation Method
Pressure cook goat's trotters in water by adding salt and turmeric powder.
Dry roast cumin seed, coriander seeds and pound it finely.
Grind shallots to a fine paste.
Take coconut extract and keep aside.
Chop big onions finely.
Dice the tomatoes.
Heat a heavy bottomed pan. Add onion, tomatoes, curry leaves and fry well.
To this add the pound spices, ground shallot paste and fry for five minutes.
Add the cooked trotters  along with the stock and allow it to boil.
Add the coconut extract to the gravy, bring to boil until the gravy thickens.
Can be served with dosa or idli.
You Might Also Like
Choose Your Favorite Diwali Recipes