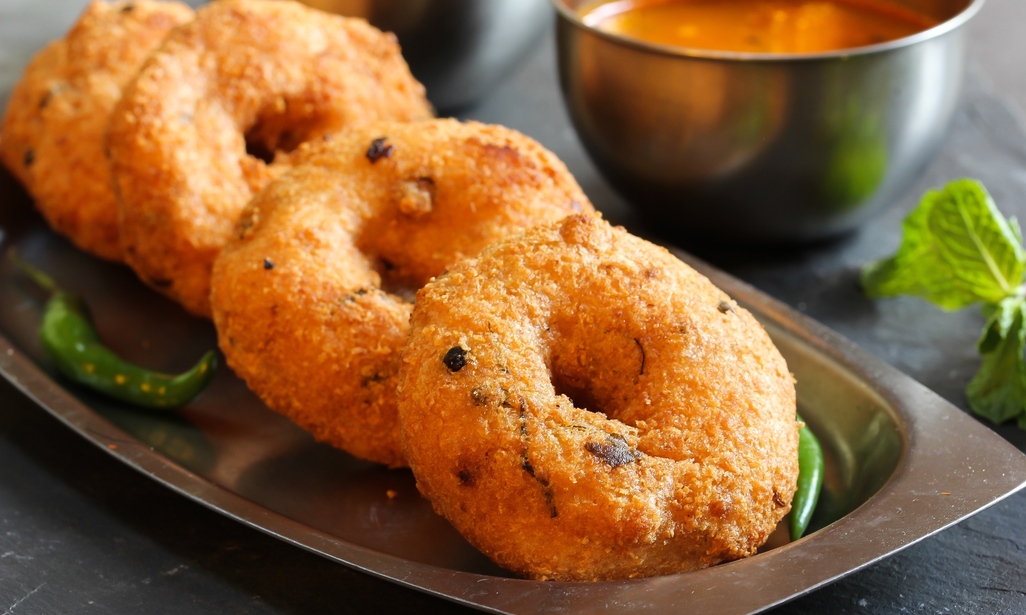 Medhu Vadai
Preparation Method
Soak the dhal for an hour and grind to a  fine batter.
Sprinkle water and grind the batter.
Chop ginger, green chilli, shallots and curry leaves finely.
Add salt, ghee, asafoetida, chopped green chilli, ginger, curry leaves, shallots and mix well.
Heat a deep frying pan with Idhayam Sesame Oil.
Take a small ball o the batter, flatten it and make a hole at the centre.
Flip into the hot oil and deep fry till golden brown on both sides.
Serve hot.
                   Keyword:Urad Dhal Vada
Choose Your Favorite Diwali Recipes