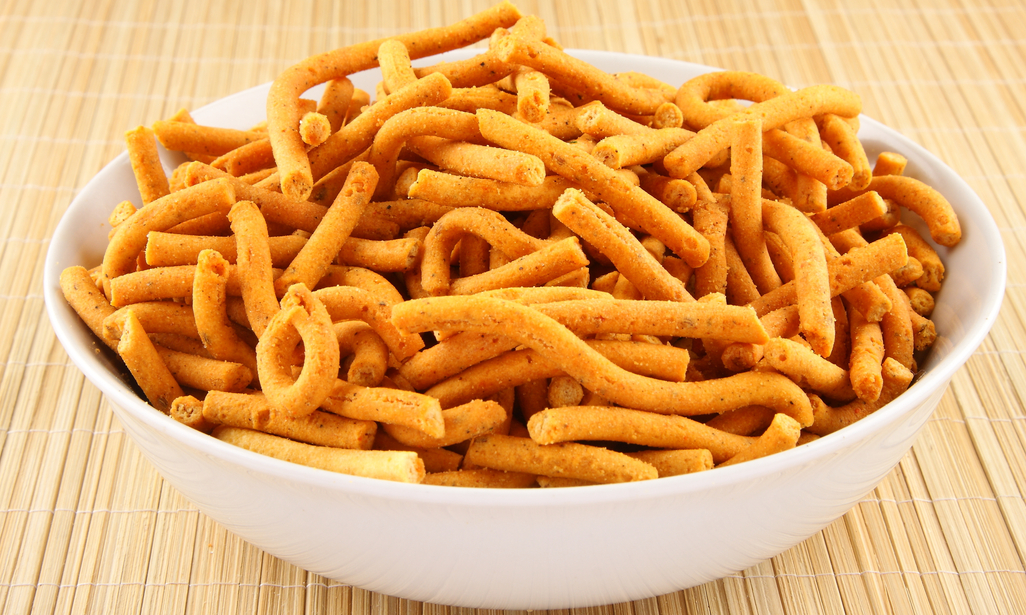 Karasev
Preparation Method
Mix together gram flour and rice flour.
Grind chilli and garlic.
Combine gram flour, rice flour, ground paste, asafoetida, ghee and salt.
Sprinkle water and knead to a stiff dough. Neither too hard nor too flexible.
Heat Idhayam Sesame Oil in a deep frying pan.
Take a big slotted ladle.
Place a ball of the dough on the ladle and rub it through the holes.
The dough falls as sticks into the hot oil.
Fry until it turns golden brown.
Remove from oil and serve.
Choose Your Favorite Diwali Recipes