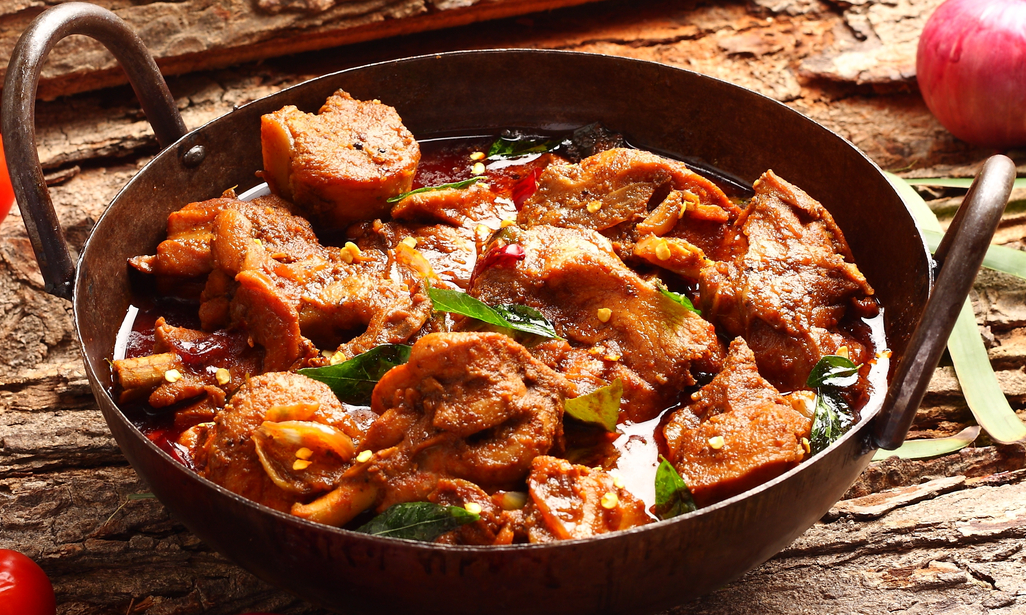 Shallots-Pepper Chicken
Preparation Method
Marinate the chicken with curd, salt, chilli powder,turmeric powder for thirty minutes.
Cook the chicken and keep aside.
Chop the small onions lengthwise and finely.
Heat a pan with two tablespoon of Idhayam Sesame Oil.
Fry the grated coconut and pepper.
Allow it to cool.
Grind it to a fine paste.
Heat another pan with three tablespoon of Idhayam Sesame Oil.
Saute onions till golden brown.Remove from fire.
In a broad pan add rest of the Idhayam Sesame Oil.
Add cinnamon, cloves,chicken and stir well until the chicken turns crisp.
To this add the fried onion, ground coconut and pepper paste and fry for ten more minutes.
When the chicken turns to reddish brown. Remove from fire and serve hot.
Choose Your Favorite Diwali Recipes