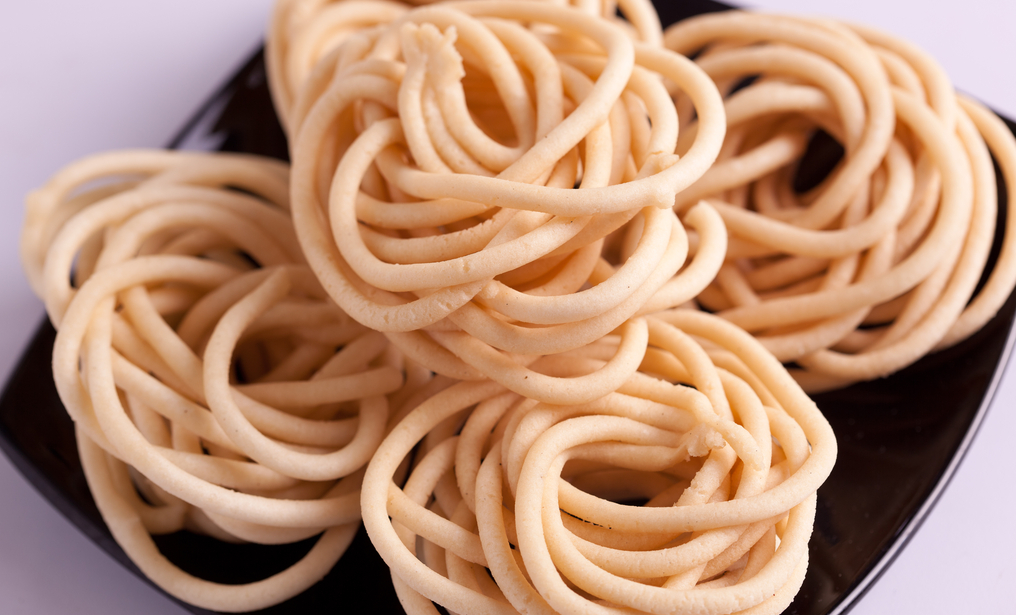 Then Kuzhal
Preparation Method
Clean rice, drain water and dry it in a clean muslin cloth and pound it.
Dry roast urad dhal and pound it finely.
In a broad bowl mix together rice flour, urad dhal, butter and salt.
Pour water little by little and knead it to a slightly stiff dough.
Place the one holed achu into to the murukku mould.
Fill the mould with the dough and press the mould directly overthe oil in  circular motion.
Cook till crisp and golden brown, remove from fire.
Store in an airtight container.
Choose Your Favorite Diwali Recipes