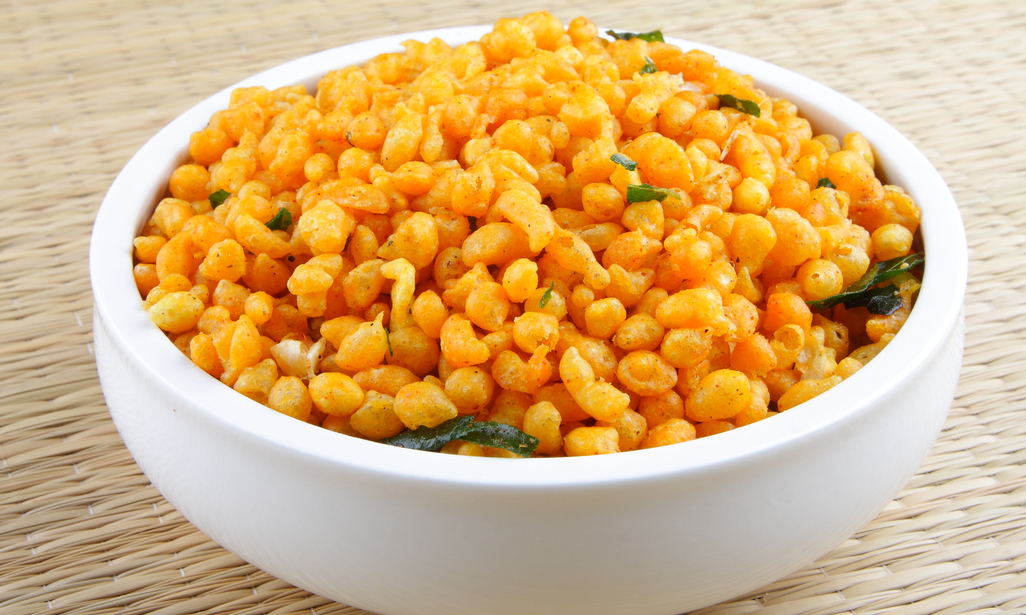 Kara Boondi
Preparation Method
In a broad bowl mix together gram flour, rice flour, salt and Turmeric powder.
Pour water little by little and make a batter to a flowing consistency.
Heat a pan with Idhayam Sesame Oil.
Hold a broad multi holed Boondi ladle over the oil.
Pour the batter and the batter falls as droplets into the oil.
When it becomes crisp, remove from fire and keep aside.
Deep fry cashew nuts and curry leaves.
Sprinkle chilli powder, roasted ground nut, cashew nuts, curry leaves and mix well and serve.
Store in an airtight container.
Choose Your Favorite Diwali Recipes