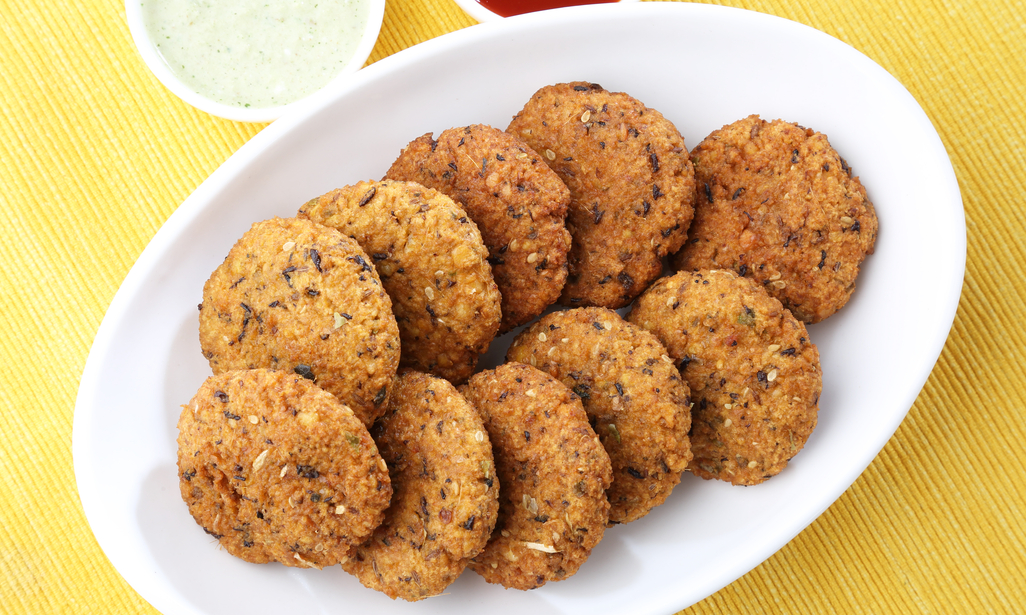 Mixed Dhal Vada
Preparation Method
Chop the coconut into tiny pieces.
Soak together toor dhal, channa dhal, raw rice.
Soak moong dhal separately and urad dhal separately.
Add salt to the toor dhal mixture and grind it coarsely.
Drain the moong dhal without water.
Grind  urad dhal separately.
Mix together ground urad dhal , toor dhal mixture and the drained moong dhal.
Chop ginger, green chillies, curry leaves, coconut, coriander leaves finely and add it to the  batter.
Heat a teaspoon of Idhayam Sesame Oil in a small pan.
Temper mustard and pour it to the batter and mix well.
Heat a deep frying pan with Idhayam Sesame Oil, when it becomes hot, take a small amount of batter in a ladle and pour it in oil and deep fry.
Fry both the sides till golden brown and serve hot.
Choose Your Favorite Diwali Recipes