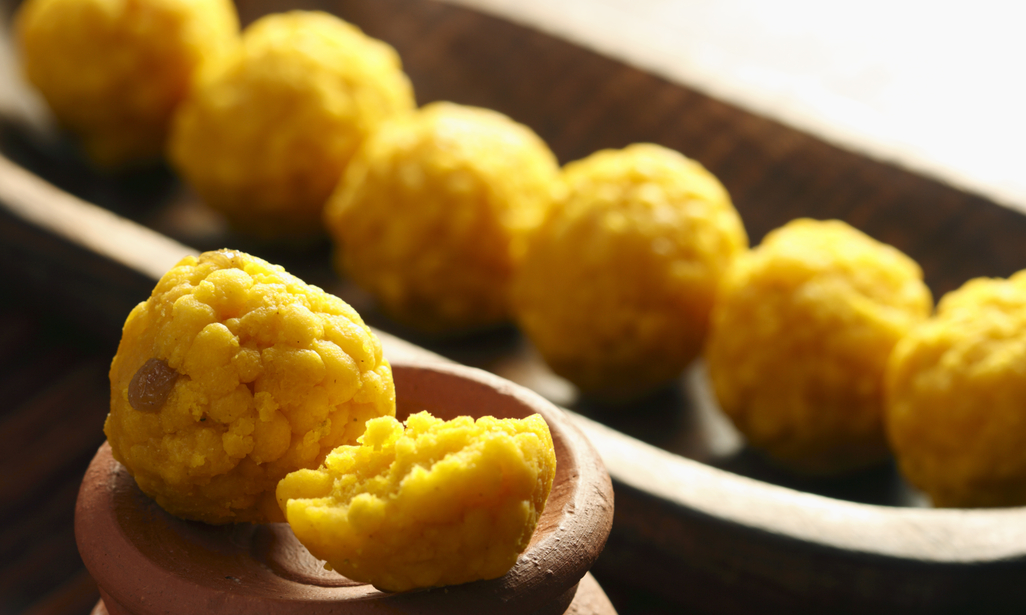 Laddu
Preparation Method
Mix gram flour, rice flour to a consistency of dosa batter.
Heat a pan with a tablespoon of ghee.
Fry cashew nuts, raisins, cloves and keep aside.
Bring 250 ml water to boil. 
Add sugar and allow it to boil until single string consistency.
To this add kesari powder, saffron and remove from fire.
Heat a pan with ghee, when it becomes hot, take a boondi ladle. Pour the gram flour batter over the boondi ladle.
Fry the boondies and add to the sugar syrup and press gently.
In a while take the boondies  from the sugar syrup and keep aside.
Add the fried nuts, raisins and cloves to the boondi and mash the boondi mixture and the nuts with the help of a churner.
Make into small ball of laddus and serve.
Choose Your Favorite Diwali Recipes