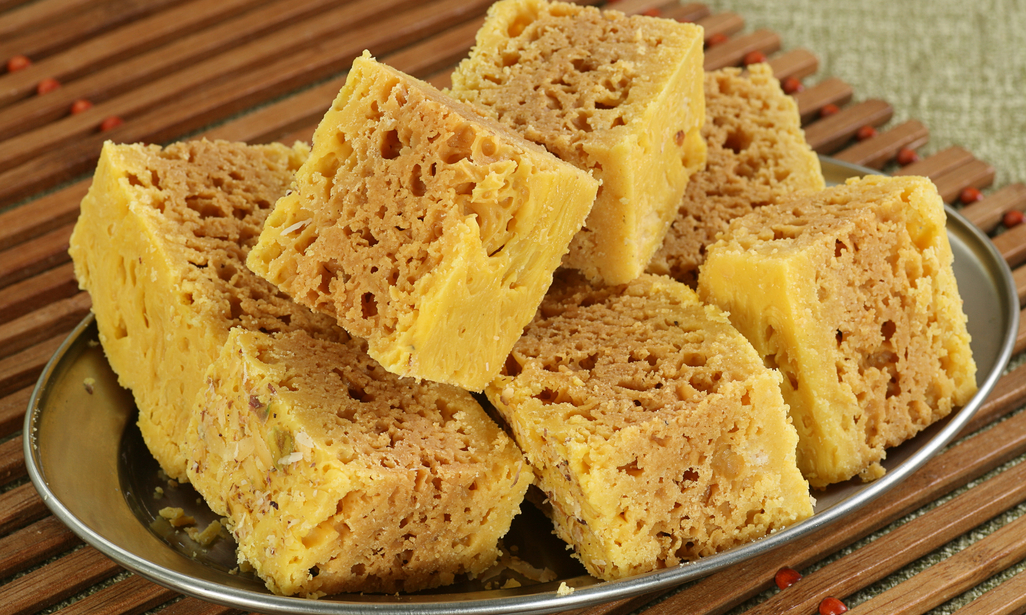 Mysore Pak
Preparation Method
Boil water with sugar and bring to one string consistency.
Add the flour and stir continuously. Mix until smooth. Add ghee and keep stirring.
When the batter becomes frothy, add cooking soda and keep stirring.
Remove from fire and pour it to the ghee greased tray and level it.
Cut into desired shape and serve.
Choose Your Favorite Diwali Recipes