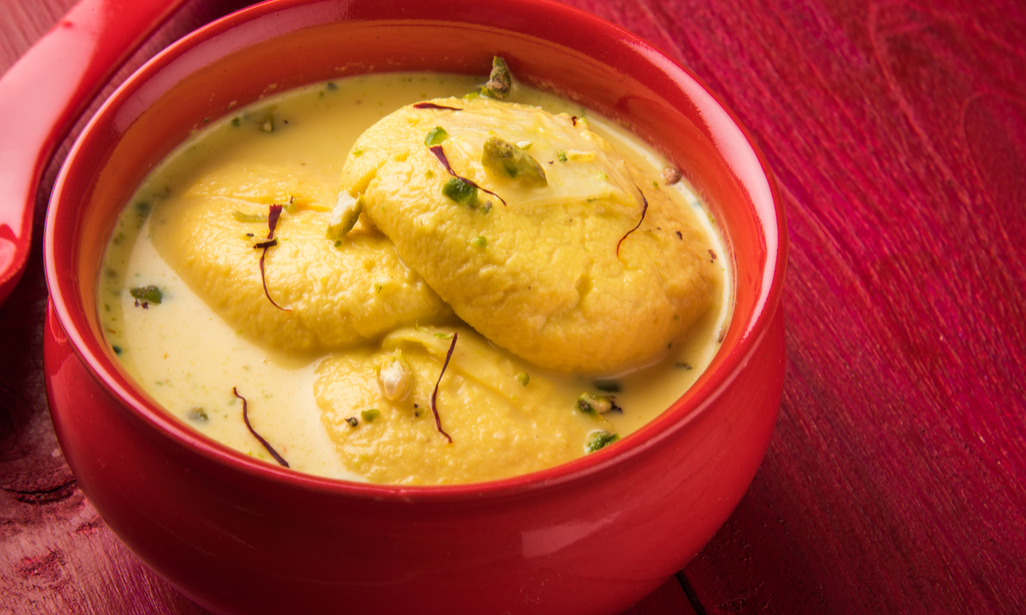 Rasamalai
Preparation Method
Boil milk in a heavy bottomed pan.
Add saffron.
Squeeze lemon juice and let the milk to curdle.
Drain the curdled milk in a thin cotton cloth.
Make sure there is no water.
Boil 750 ml of milk and  reduce it to half. Add ½ cup of sugar and stir well until the sugar dissolves completely.
Remove from fire and keep aside.
Knead the filtered, curdled milk to a smooth dough.
Roll into balls and pat it slightly.
Flip the rasamalais into the sugared milk.
Let it for five minutes.
Sprinkle water.
Garnish with pista, cashew nuts and serve.
Choose Your Favorite Diwali Recipes